Find the Price Range that Suits Your Budget and Fulfills Your Landscaping Goals
Whether you are refreshing a small part of your Flowery Branch, Atlanta area landscape or completely transforming the front and back yard, we have the professional services in the to make it happen. Your North Metro Atlanta area landscaping investment is important to us, which is why we ensure everything we plant, design, build, and maintain is high-quality, sustainable, unique, and meets with your satisfaction. Review our landscape pricing guides below to determine which services fit into your budget.
Install Plantings for More Natural Beauty in Your Landscape
$8,000-10,000: At this price range, our team will remove your undesirable plantings, install a foundation for your new plantings, and put in hardy, low-maintenance plantings at the front of your house for added curb appeal. #nogreenmeatballs
$10,000-15,000: Add a planted island or mailbox garden to broaden the scope of your landscape.
$15,000 and up: Add backyard plantings and special accent areas to complete your landscape vision.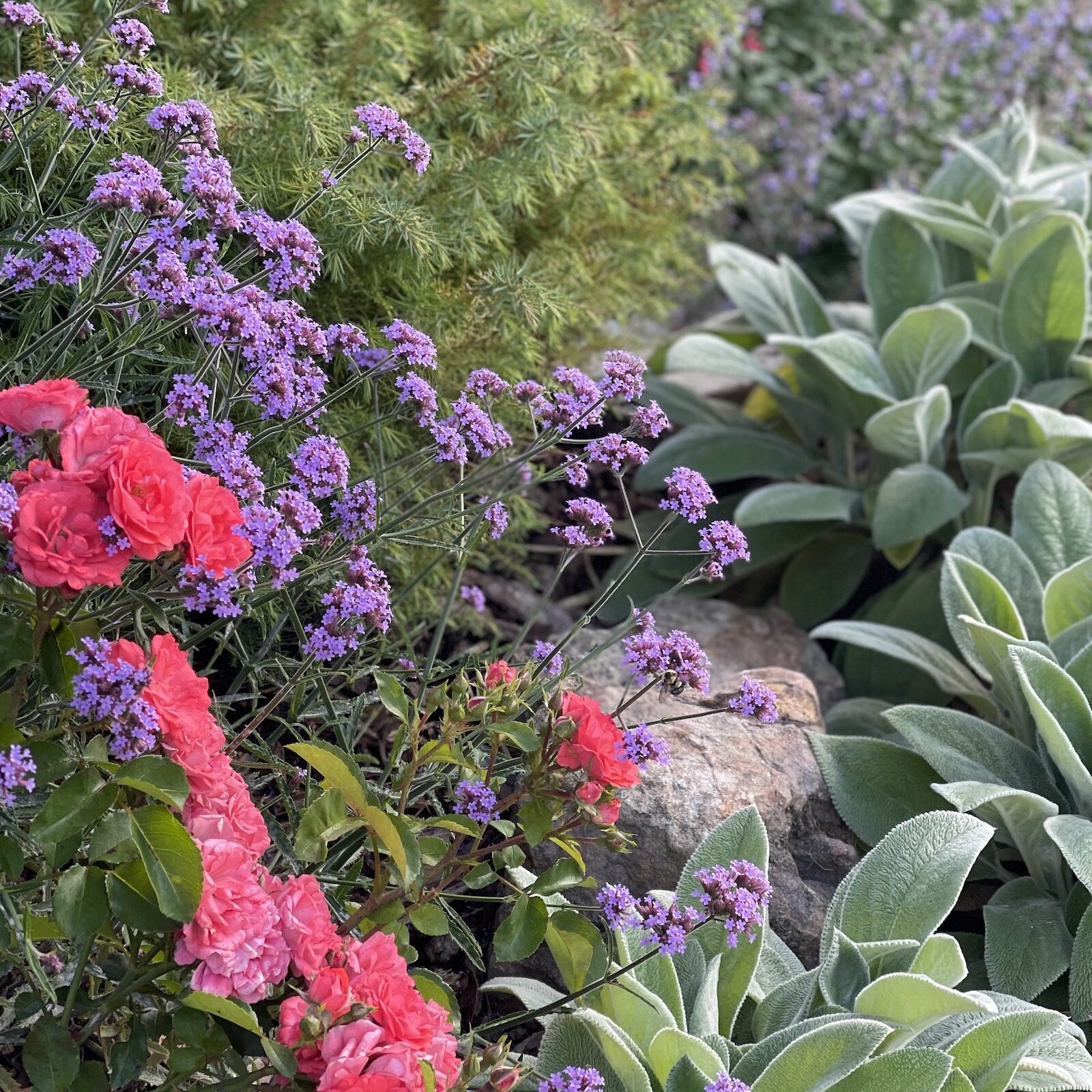 Create a Functional and Attractive Outdoor Living Space for Ultimate Relaxation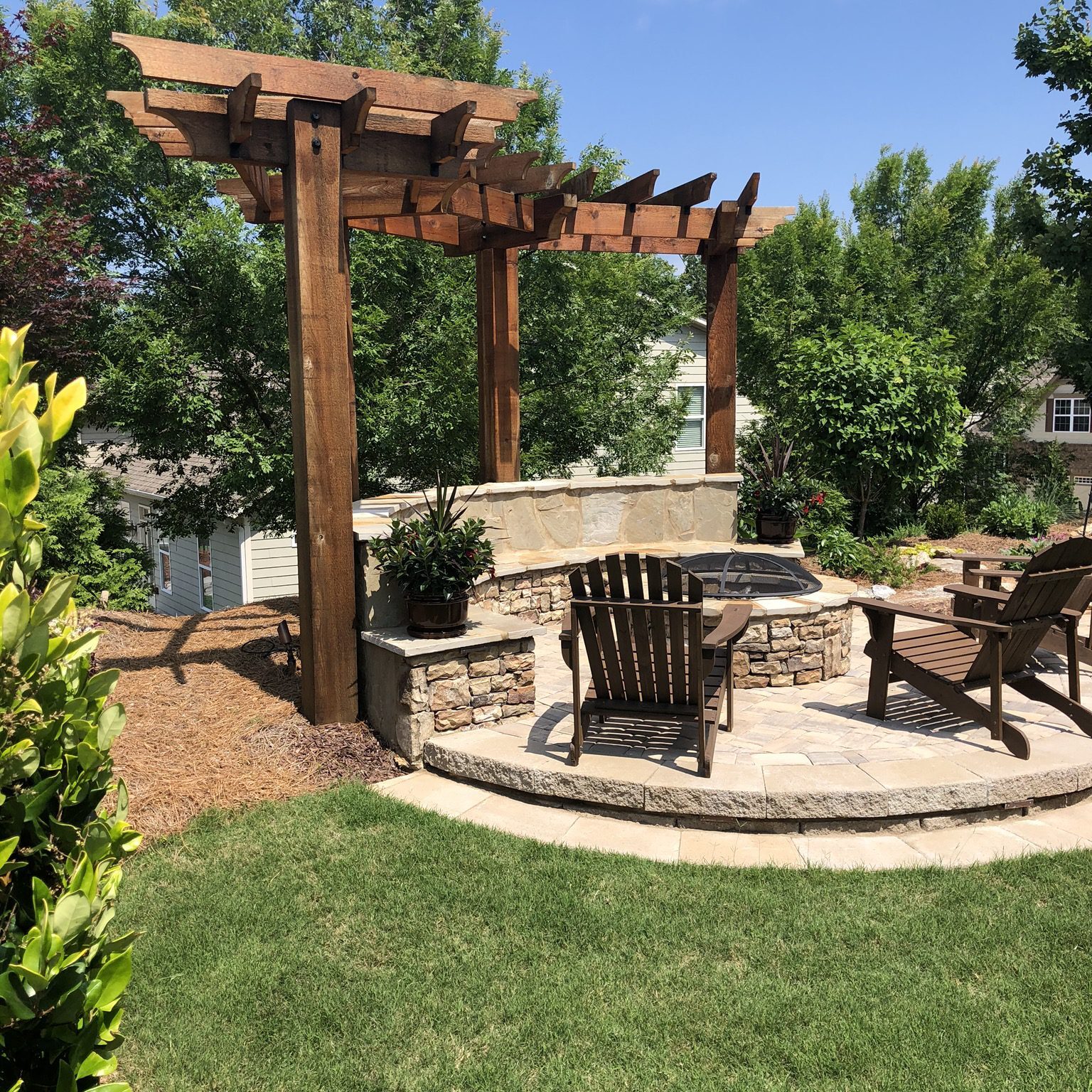 Landscape Pricing Guide for Patios
$8,000-10,000: Let us design and install a patio up to 200 square feet using using patio pavers in a variety of styles, shapes and colors. This size patio provides plenty of space for a table and six chairs or several lounge chairs.
$10,000-15,000: Increase the size of your patio to 350 square feet and include additional elements, such as a seating wall, fire pit, or lusher plantings.
$15,000 and up: Your patio can be larger than 350 square feet and include multiple elements, including a seating wall, fire pit, pergola, and extensive plantings.
Landscape Pricing Guide for Fire Elements
$2,500-5,000: We will design and install an attractive wood burning fire pit. These can come in various shapes, including round, square, or rectangular. They are built with block or natural stone. Want a natural gas fire pit? No problem! Add $2,000-2,500 to your price.
$20,000 and up: Enhance your outdoor living area with a wood burning fireplace made with architectural block or natural stone. For an extra $5,000 we can add wood boxes on each side or add a gas fire starter.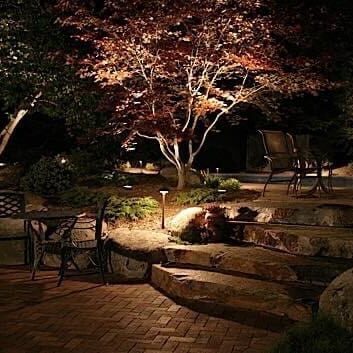 Landscape Pricing Guide for Low Voltage Lighting
Starting at $5,000: Add a whole new dimension to your outdoor living experience with high-quality lighting products, including a transformer and ten light fixtures. Each additional fixture adds $400-500.
Landscape Pricing Guide for Water Elements
$8,000 and up: Your choices for water elements are endless. Imagine what you want, and we will design and install it.
Improve Your Landscape's Health and Appearance with Dependable Landscape Maintenance Services
Our landscape maintenance program is comprehensive, covering all your mowing, edging, pruning, blowing, and chemical applications. We provide weekly care from April to November, and then we switch to twice a month from December to March.
$300/month and up: This is where pricing starts for maintaining an average lot size of one-third to half an acre.
What customers love about Southern Classic
Everyone has a story of a DIY gone wrong or a never-ending game of phone tag with
unresponsive contractors. Southern Classic can give you a transformation with no frustration! Wondering what your neighbors and fellow Georgians have to say about our services? Check out our testimonials. We hope to add you to our list of satisfied customers soon.
I'm completely blown away! I can't believe how much privacy I maintained. I absolutely love it! It's amazing! Great job!
— Beverly M.
We hired Southern Classic to plan an entry courtyard planting for our home. He designed a beautiful garden that greats us and our guests with lush flowers and textures year round. We are thrilled with the results.
— Laura S.
Todd has always managed our large commercial site beyond our expectations with his Landscape Management approach. Our grounds have never looked better. Todd's creative designs and professional management of our enhancement and renovation projects has kept our site constantly improving.
— Fred L.
Director of Physical Plant Services
Todd, just wanted to thank you for the beautiful landscaping. It's perfect and just what I wanted. A neighbor stopped me this morning on my way out to say how nice everything looks. We appreciate you taking such good care of the yard.
— Angie K.
Director of Physical Plant Services
You're the best! Thank you for everything you've done. You guys have definitely gone above and beyond. We can't thank you enough, especially taking care of everything while we have not been there & making it look great.
— Rhonda H.
I have had the pleasure of working with Todd on dozens of projects in Alabama, Georgia and South Carolina. Todd's unique Landscape Management approach has improved not only the appearance of the sites he has managed, but also added value for our stakeholders. If you aren't using Southern Classic Landscape Management, you should be.
— Tom S.
Regional Real Estate Director
Proud to Serve Flowery Branch, Georgia and Nearby Cities
Southern Classic Landscape is proud to renovate outdoor spaces all across the North Metro Atlanta area. Our service areas extend across Gwinnett, Fulton, Hall, Dekalb, and Forsyth counties. Some of the cities we service include:
Alpharetta
Brookhaven
Berkeley Lake
Dacula
Peachtree Corners
Cumming
Take Your Landscaping Skills to a New Level with Our Professional Team
Interested in joining one of North Metro Atlanta's most dedicated landscaping companies? We want to hear from you. , Whether you're new to landscaping or a seasoned professional, we'll provide hands-on training and educational opportunities that support your growing expertise. We also offer the highest safety standards to our staff as well as four-day workweeks, paid holidays, company matching retirement programs, and paid vacations. With our great team and competitive benefits, we know you'll love joining our family of professionals. Visit our careers page for more information.
Contact Us to Begin Your Next Landscaping Project
We'd love to hear your landscaping plans. Please give us a call or fill out our online form to schedule your consultation. Hire the landscaping professionals with experience and a reputation for excellence. We'll make the most out of your landscape investment.